Our Focus:
We are Independent Renewable Energy Consultants providing technical and financial advice on clean power generation, micro-grids and electrical networks, power-sharing platforms and of course engineering design services of renewables and co-generation.
We typically provide frontline services to private, municipal and public development companies and backline services to industry partners, project management, architectural and engineering companies.
We can certainly assist with providing a technical feasibility assessment and a business case for the introduction of Solar Power Services to your Client's assets, and offer general guidelines to replicate the process for other buildings that might be of similar interests.
Our reports are typically aimed to provide the executives, decision-makers and financial teams information about project profitability without need to have an in-depth understanding of energy generation and consumption.
In order to deliver bankable solutions, we seek to understand what the electricity consumption and power demand in the proposed site are, and how billing and metering are structured. For most cases, we can also identify possible savings on demand and capacity charges which naturally increase the viability of investment in on-site renewables.
We also aim to gain a good understanding of the building structure so we can recommend fit for purpose systems.
Once a selection of the preferred system/investment is made we produce a complete design package (suitable for detailed design, tender, and IFC), specifications and procurement selections.
We also offer construction monitoring (CM3) and full project certifications such as PS1 & PCC.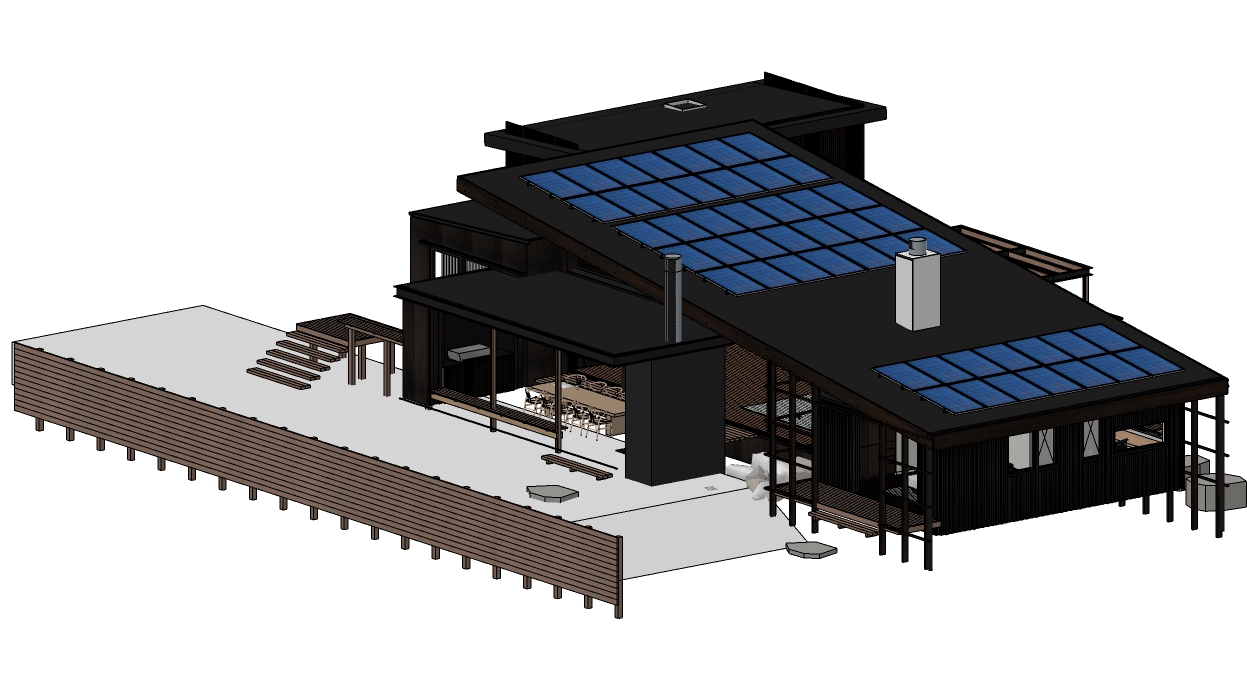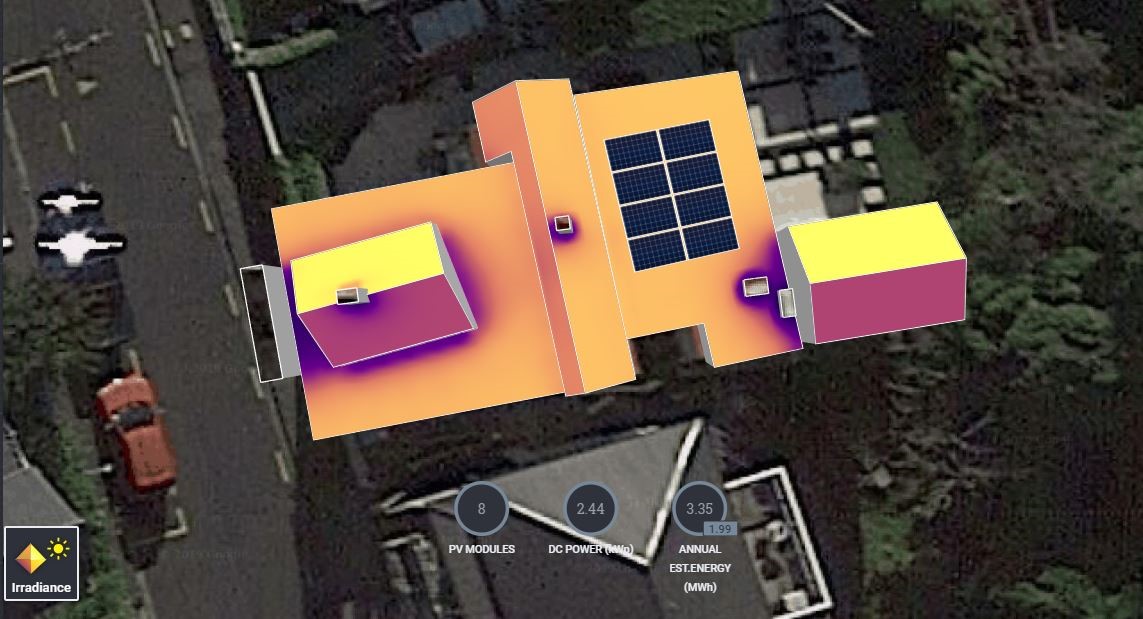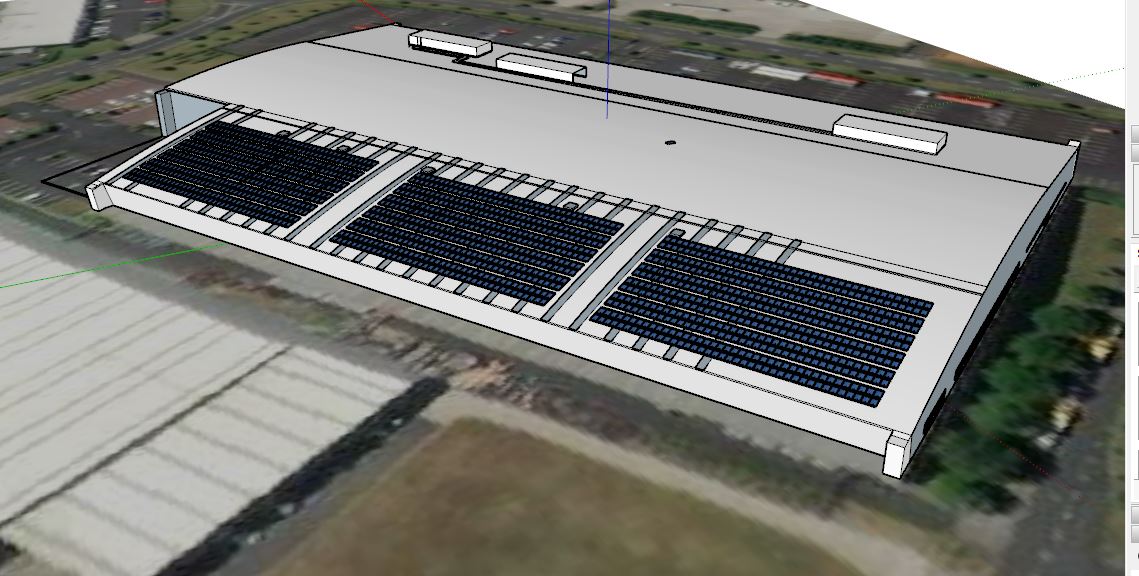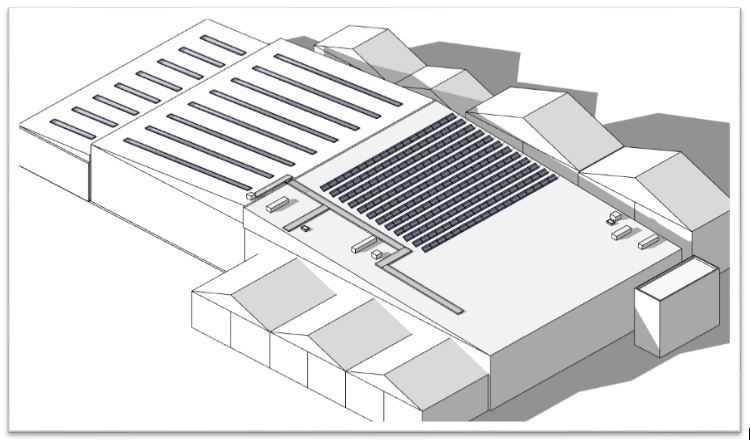 Solar Feasibility & Business Case Report
The Solar Feasibility & Business Case Report is a comprehensive technical and financial analysis which is targeting the fastest payback and investment returns. It explores several systems options and must be tailored for a specific building/subject site.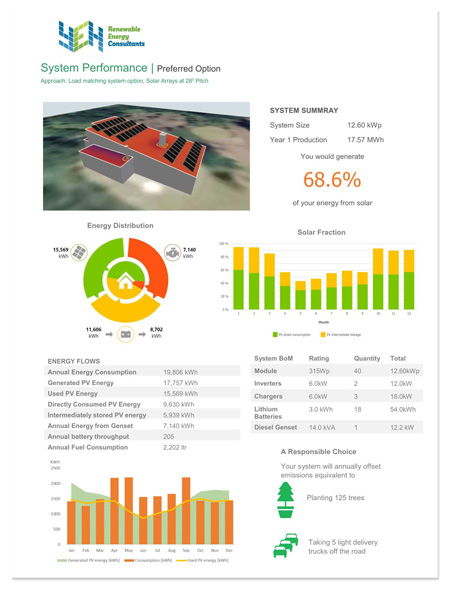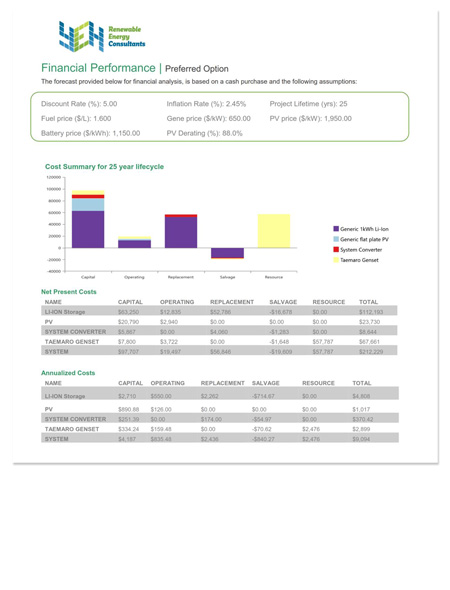 Demand Load Analysis Report
The Demand Load Analysis Report - is looking at the historical energy consumption in a building to identify where energy efficiency methods can be implemented so that energy consumption and power demand in the subject building is reduced before investing in renewable energy generation. By doing so, the investment Capex is likely to be lower and the investment IRR is likely to be higher. Such a report is targeted for existing buildings that are to be renovated, extended or go through an interior fit-out. For new developments we provide a design based energy demand load forecast.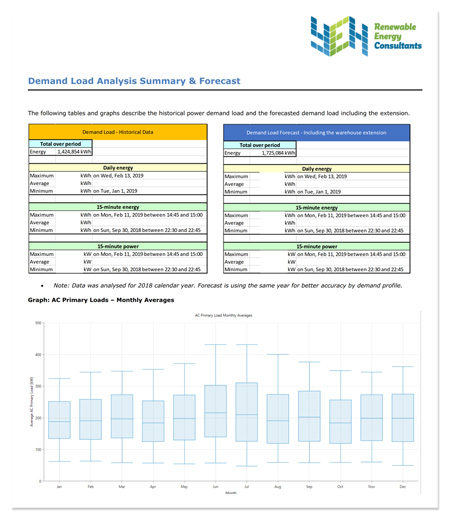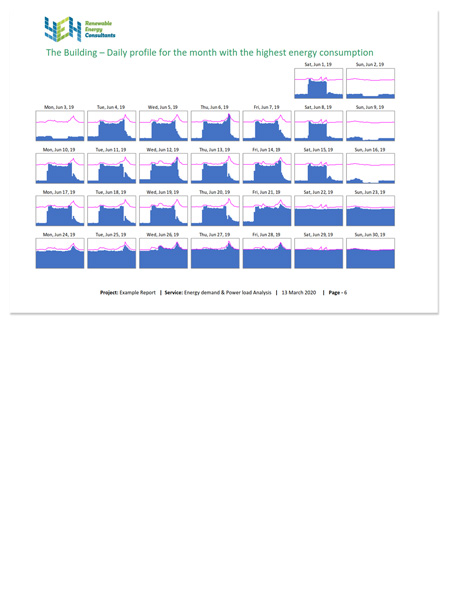 Investment Optimization Report
Renewables Economic Optimization Simulation Report - we use a microgrid economic optimization software which allows us to simultaneously model dozens of systems in various configurations and power capacities, and sort them out by order of profitability. They provide an in-depth look into the investments Net Present Value (NPV) and the potential savings in Opex. and determine how the investment in renewables will yield profits over its lifecycle. These are detailed reports that are the favoured choice by credit controllers, accountants, and development managers.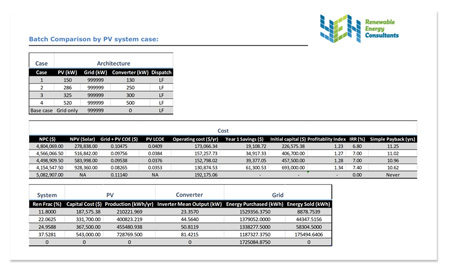 LCOE Profitability Calculator
The LCOE Profitability Calculator  is a customised tool that we have developed for our clients with large building portfolios.
This tool looks at the client's Cost of Electricity (COE) and if a renewables system will be profitable or not, based on the renewables system power capacity and its LCOE.